The Spirit of Tenterden Festival
Tenterden Recreation Ground, 30 JUNE - 2 july 2023
---
NEWS
Spirit of Tenterden
FOOD, DRINK & MUSIC FESTIVAL
30 june - 2 jULY 2023
Friday, 4pm-10pm
Saturday, 10am-10pm
Sunday, 11am-5pm

The Spirit of Tenterden Festival is a not for profit community group (community interest company), run by the community for the community

---
SPIRIT OF TENTERDEN VOLUNTEER FUNDRAISER WANTED
'Spirit of Tenterden' is the town's annual summer family festival of music, food and drink – and it's growing fast. Which is why the organisers, who are all volunteers, are looking for someone to be our fundraiser to help make the event bigger and better than ever. You are friendly, persuasive, and would enjoy identifying and engaging with local organisations and businesses with a range of sponsorship options to help us reach our financial goals. You will be part of the team meeting regularly to organise the next 'Spirit' event, which will be held 30 June-2 July, 2023 – for more details have a look around our website. Interested? Then drop an email with your name and contact details to admin@spiritoftenterden.co.uk

SAVE THE DATE!
Spirit of Tenterden Festival 2023
Friday 30 June - Sunday 2 July 2023
Stallholder application form >>> here
Priority will be given to previous stallholders - as long as you apply quickly!
LIVE BANDS ANNOUNCED
Spirit of Tenterden Festival 1-3 July 2022

FRIDAY
Andy Wilkinson; The Rhythm Shack; The Rockitmen
SATURDAY
The Rock Choir; The Mayberries; Entertaining Mr Stone; The Stretch; Lost Era; Fit 2 Funk
SUNDAY
Stella and The Loft; Steve Rivington; Wayne Bridle; Scott and The Explorers
Download the live band list >>> here
SPIRIT SPONSORSHIP OPPORTUNITIES
Sponsorship opportunities are available for the Spirit of Tenterden Festival 1-3 July 2022.
- main festival sponsors
- sponsor a band at the festival
- corporate sponsors - access to the corporate tent or hire the area for a family party or exhibition space
- sponsorship in kind (tell us how you can help us)
Businesses if you would like to help "Spirit" please contact us >>> here - we need your help! Download our sponsorship booklet >>> here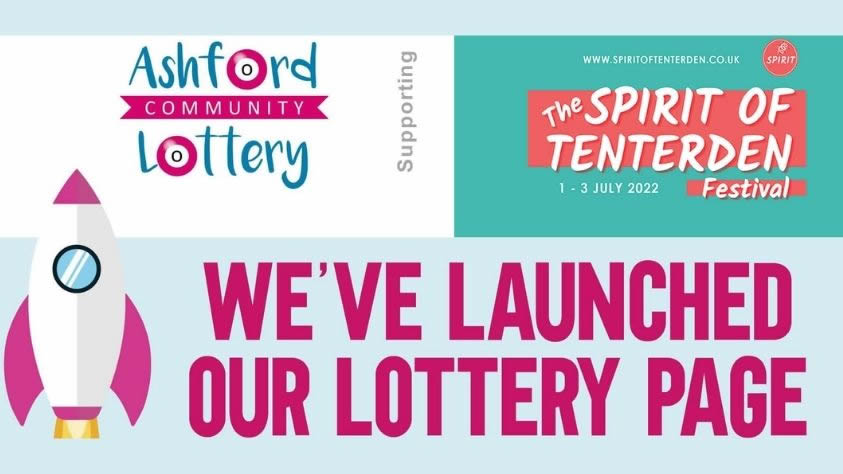 ASHFORD COMMUNITY LOTTERY - FUNDRAISING FOR SPIRIT
Support the Spirit of Tenterden Festival when you play the Ashford Community Lottery ... help the Spirit team raise funds to put on the community music, food, drink festival in Tenterden on 1-3 July 2022 . If you buy a lottery ticket direct from the Spirit of Tenterden lottery webpage you will be supporting us. 50% of all tickets sold from our page go to us! Tickets only cost £1/week. Prizes up to £25,000. First draw Saturday 19 March 2022 and weekly after that. Supporters must be 16 years of age or older. An Ashford Borough Council initiative

RACE NIGHT MARCH 2022 - FUNDRAISING FOR SPIRIT
We're raising funds for the Spirit of Tenterden Festival in the summer! Our next event is a Race Night at This Ancient Boro, East Cross, Tenterden, on Wednesday 9 March 2022 - the Tote opens 7pm; first race 7.30pm. All proceeds from the Race Night go to Spirit. Buy your horse for the Race Night, only £5 - pop into This Ancient Boro and get one now! Reserve your table now and support our community festival. Come along for a fun evening. The Spirit of Tenterden Festival 1-3 July 2022 (FOOD, DRINK & MUSIC FESTIVAL & some amazing craft stalls too)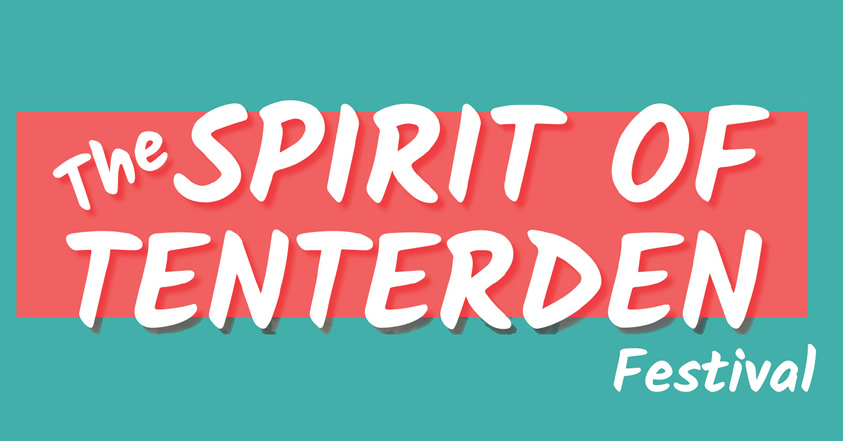 CALL FOR STALLHOLDERS FOR THE 2022 FESTIVAL
Apply now for a stall at Spirit of Tenterden Festival, Tenterden Recreation Ground 1-3 July 2022. Quality stalls wanted for our community food, drink & music festival. We've already had some amazing stalls apply and they're paid up and ready to go (gourmet burgers, hot dogs, Thai, BBQ, tea tent, real ale festival tent, gin bar, cocktails, Pimms & Prosecco trike, coffee bar, chillies/jams/chutneys, jewellery, wood, garden, candles, cakes, brownies, ceramics, accessories). Local handmade/crafts - tell us what you make! Here's our online application form PLEASE APPLY NOW!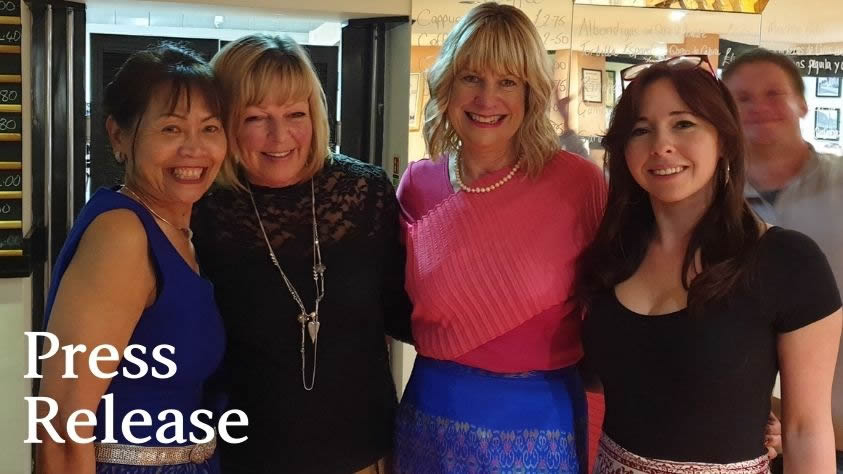 A FUNDRAISING EVENT November 2021
TASTY! THAI DINNER RAISES £1,500 FOR 'SPIRIT REVIVAL' Supporters of 'Spirit Revival', Tenterden's family, music, food and drinks festival scheduled for Friday-to-Sunday, 1-3 July, 2022, raised almost £1,500 at a Thai food evening, held at This Ancient Boro on Wednesday (3 November). The event was so popular that the meal was served in two separate sittings, which attracted more than 70 diners. Spirit Revival organising committee chairman Justin Nelson said it was "a fabulously successful evening" and particularly praised Bena Johnston and her team, who prepared and served the dinner, and Ancient Boro licensees Ray Pratt and Sarah Cleaton for hosting the evening. The first 'Spirit of Tenterden' event was held in 2019, and was a huge success attracting more than 3,000 people over three days. Covid forced cancellation in 2020, but the organisers managed to stage a one-day 'Little Spirit' event in July at East Cross, focussing on local bands and food, with more than 1,000 people attending. Justin Nelson said: "Now we're off and running to ensure that the 2022 Spirit event is bigger and better than ever – a true community event for Tenterden."
A LITTLE SPIRIT - Saturday 17 July 2021
"A Little Spirit" Live music - real ale/cider/wine - food stalls Saturday, 17 July, 10am-10pm Come along to A Little Spirit on the forecourt of East Cross, opposite the Recreation Ground. Music, food and a whole lot of fun. We've got some great bands lined up. Love Thai food or gourmet burgers? Traditional cream tea or Spanish paella? Real ale/cider. Just some of the sumptuous food offerings available. Rock, funk, folk and a whole lot more for you music fans & more. Music line-up: Andy Wilkinson 12-1pm Stella & The Loft 1.15-2.15pm Scott and The Explorers 2.30-3.45pm Kelly Bourne 4-5pm Loose Ends 5.15-6.45pm Sistie Moose 7-8.15pm Damien Smith 8.30-10pm
PRESS RELEASE
"A Little Spirit" Saturday 17 July 2021
(a taster until the real Spirit of Tenterden Festival 1-3 July 2022)

Tenterden has shown tremendous spirit in meeting the challenges of Covid – so the organisers of the Spirit of Tenterden Festival have announced they will be staging a special event on Saturday 17 July, 10am-10pm. The venue for A Little Spirit, as the event has been called, will be on the forecourt of East Cross opposite the Recreation Ground. Bands and exhibitors who have previously taken part in the Spirit of Tenterden Festival have already been in touch with the organisers wanting to take part. Says committee chairman Justin Nelson: "Under normal circumstances, we would have a whole year to organise the Spirit of Tenterden, so we are planning the next full event for 1-3 July, 2022. "Meanwhile for this year we know we can put on an excellent mini Spirit. There's a huge pent-up demand for an event to celebrate the brighter days of summer, and to help people to feel we are getting back to happier times." Draft plans for A Little Spirit include live music and the best of locally-produced artisan food, beer, wines and speciality products.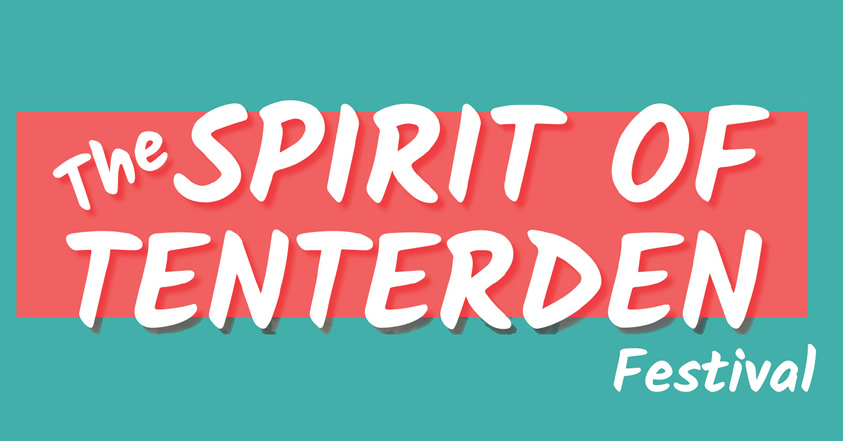 PRESS RELEASE June 2020
Spirit of Tenterden Receives a cash Boost from Waitrose
Although Covid-19 has forced the cancellation of this year's Spirit of Tenterden family festival, the organisers planning ahead for 2021 (now 2022) received a welcome boost this week with a donation of £333 from Waitrose's 'Community Matters' green token scheme. A spokesman for Spirit said: "That's great news, and reinforces our mission to make the 2021 festival better than ever."
PRESS RELEASE May 2020
Spirit Festival is off, Planning begins for next year.
The Spirit of Tenterden community festival, scheduled to be held on the Recreation Ground from Friday, 21 - Sunday, 23 August, has been cancelled – but organisers are already planning the event for next year Friday-Sunday 2-4 July 2021 (NOW 1-3 July 2022).
Spirit chairman Justin Nelson commented: "It was becoming more and more difficult to plan for this year's event, as there is so much uncertainty about rules surrounding lockdown >>> read the full press release here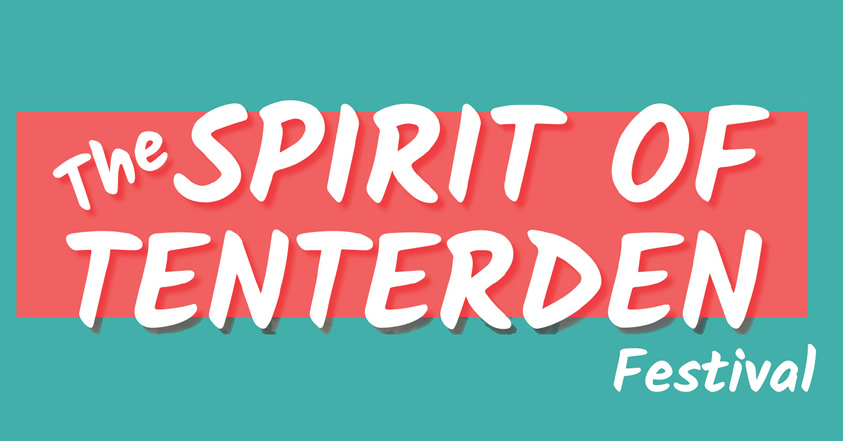 March 2020 Join Us.
The Spirit of Tenterden is designed exclusively for the people of Tenterden and St Michaels, celebrating all that is great about The Jewel In The Weald. This is a true community event – and here's how YOU can be involved... You can register as a volunteer or, better still, you can become a member of the Spirit of Tenterden Community Interest Company. This is a way of helping to build The Spirit of Tenterden, now and for the future, by forming a legal body in charge of organisation and funding, as well as ensuring that local people have a real say in how the event develops in years to come please help us and fill in our online form >>> here
February 2020 Fundraising Quiz Raffle.
Spirit of Tenterden Quiz February 2020 Raffle. Thanks to all the Tenterden businesses who gave raffle prizes for the Spirit quiz: The Woolpack Hotel, The White Lion Hotel, South East Timber & Damp, This Ancient Boro, 2n6 Sweets, Garden Room at Golden Square. Also thanks to Nelson McLean who gave a prize to the winning team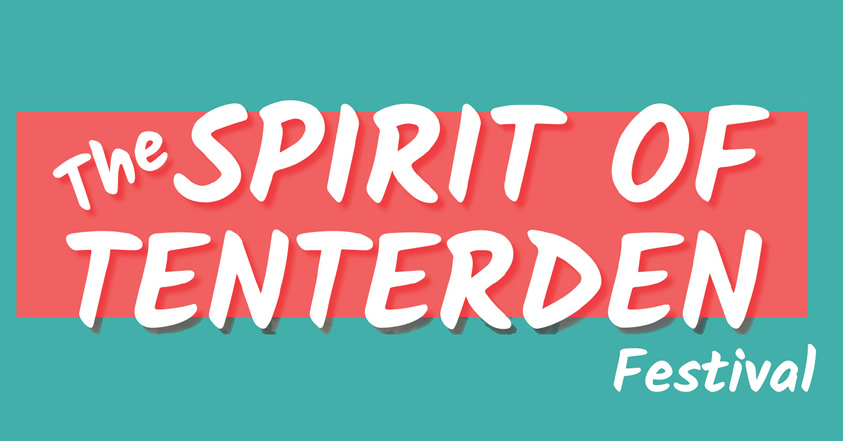 February 2020 Fundraising Quiz.
The winning quiz team. The quiz raised £1,259 for the Spirit of Tenterden Festival. Well done to the winning team "Tears for Beers" one of the regular quiz teams at This Ancient Boro's fortnightly Sunday evening quiz: Lynn Turner, Marian Macarthur, Richard Cordingley, Mike Turner, Shelagh Jackson, Vicky Cordingley. Huge thanks to everyone for coming.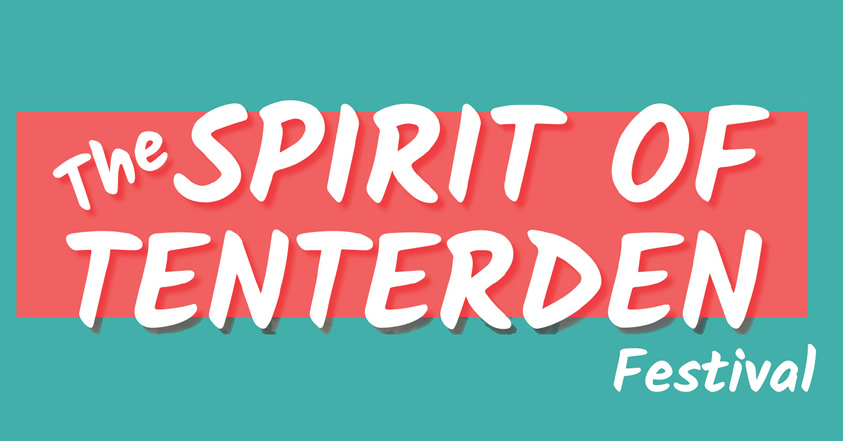 NEWS ARTICLE February 2020
Kentish Express. Festival to return as organisers put out call for help. The Spirit of Tenterden Festival is returning for a second year and organisers want residents to become a part of it >>> read more here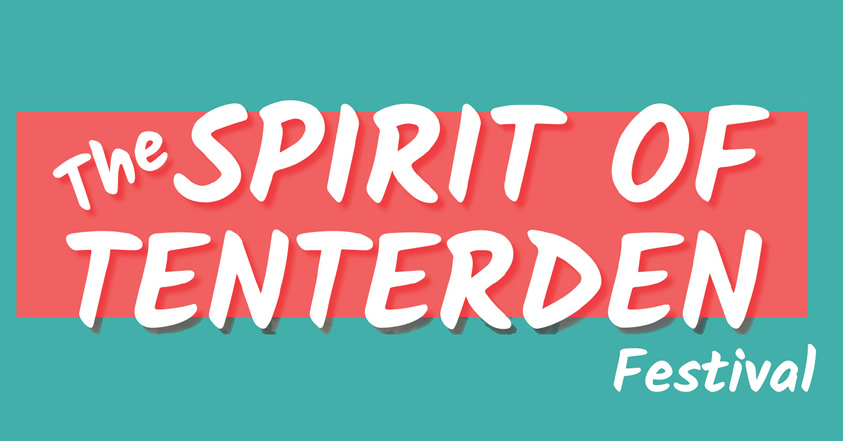 PRESS RELEASE January 2020.

Join us! That's the message from the organisers of the Spirit of Tenterden community festival, which is being staged at the Recreation Ground from Friday, 21-Sunday, 23 August (NOTE cancelled until 2-4 July 2021 - NOW 1-3 July 2022). The event – launched last year to wide community acclaim - is designed exclusively for the people of Tenterden and St Michael's, and brings together the best in local craft ales, wines, gins, exciting street food, live music, antiques and collectables, and even a dog show >>> more
Richard Harvey PR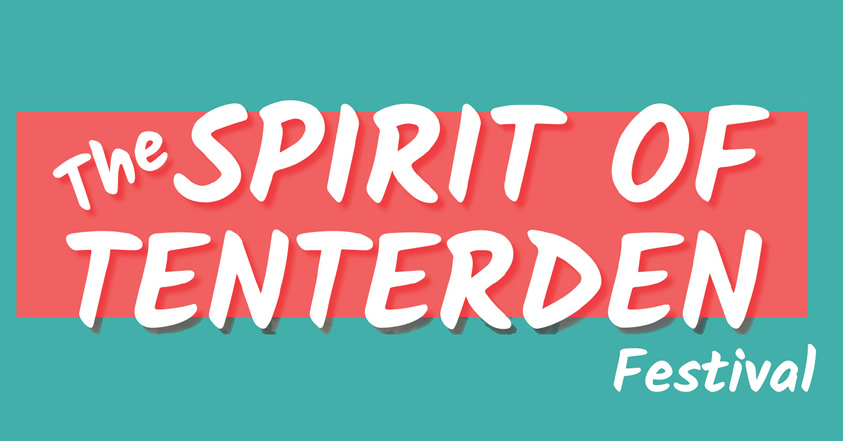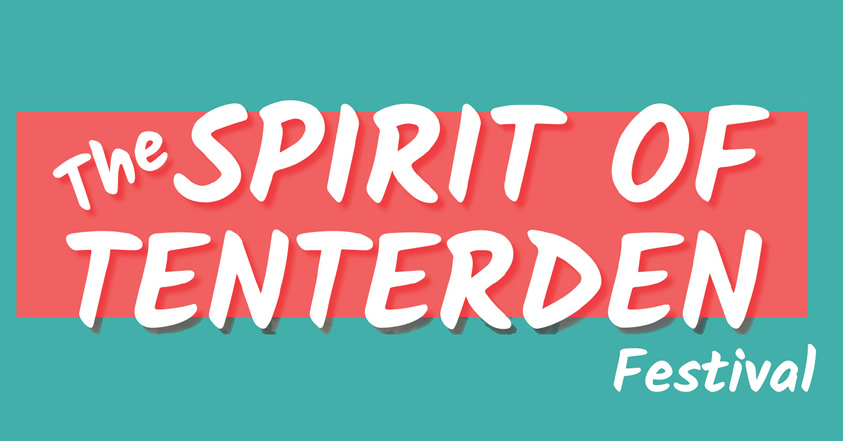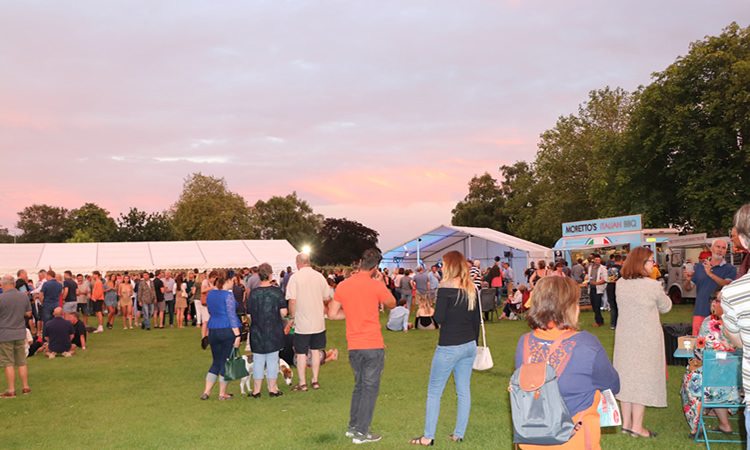 spirit of tenterden
2019 FESTIVAL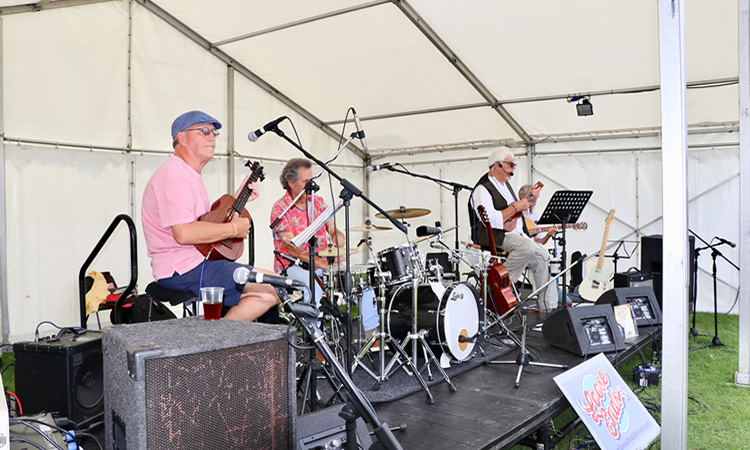 spirit of tenterden
music stage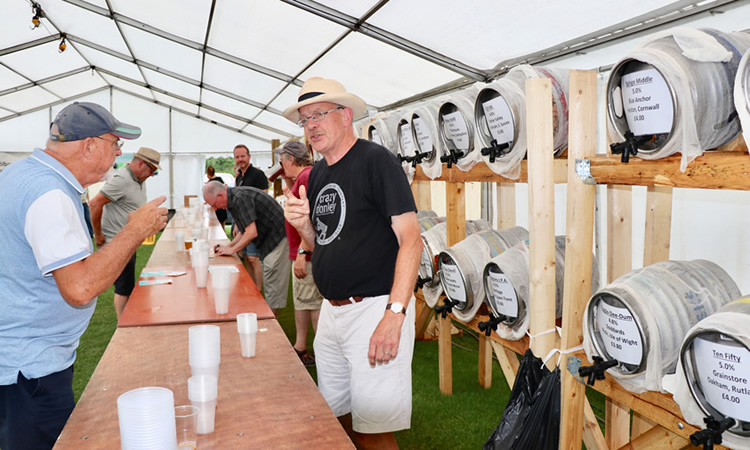 spirit of tenterden
festival beer tent